Overwhelmed with too much to study?
Fresh Cards is a powerful flashcard app that helps you review a lot of material easily.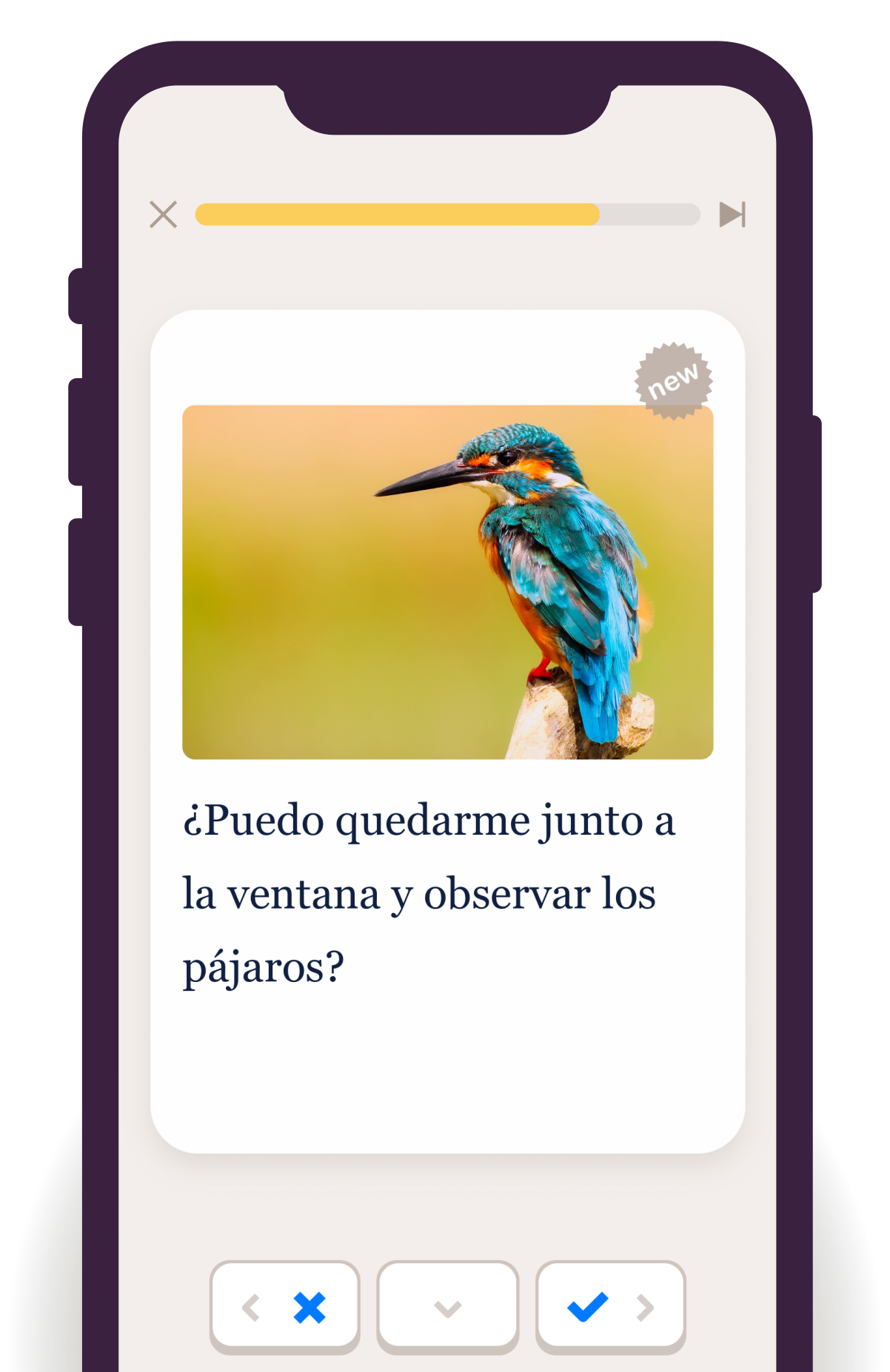 Tackle hundreds of facts, in minutes a day.
Whether you're studying medicine or learning a new language, Fresh Cards will help you study hundreds of facts efficiently. Lessons are quick and easy, taking only a few minutes a day.
Using an efficient spaced repetition algorithm, Fresh Cards takes care of scheduling when cards are reviewed for you.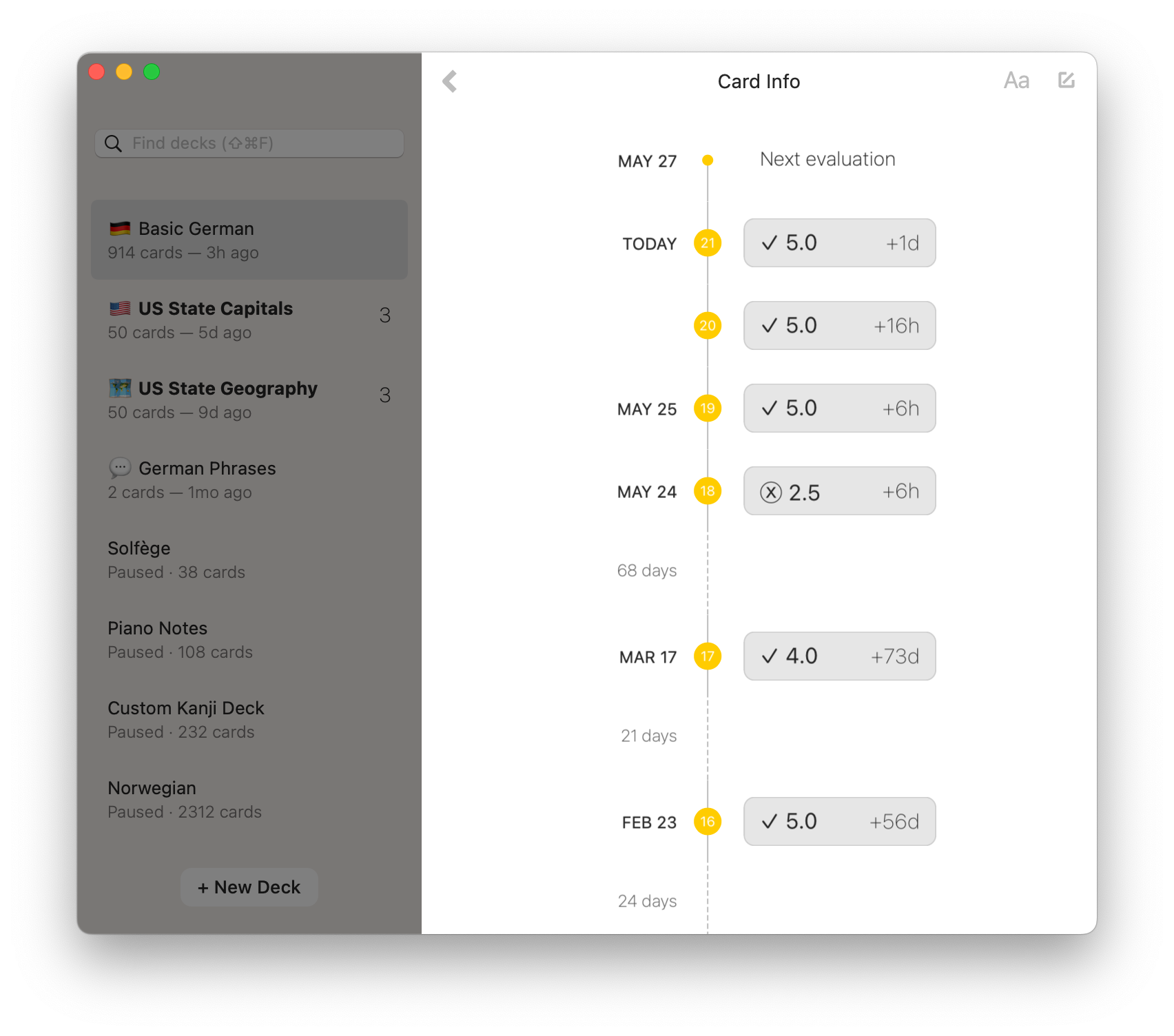 What you see is what you review
Using an innovative playlist UI, what you see is what you review. Just hit "play" to start a review. Want to focus on a subset of your cards? Filter by tag and hit "play".
Fresh Cards offers multiple options for reviewing your material, including a fun matching game that can help you improve your recall speed. Learn about review modes.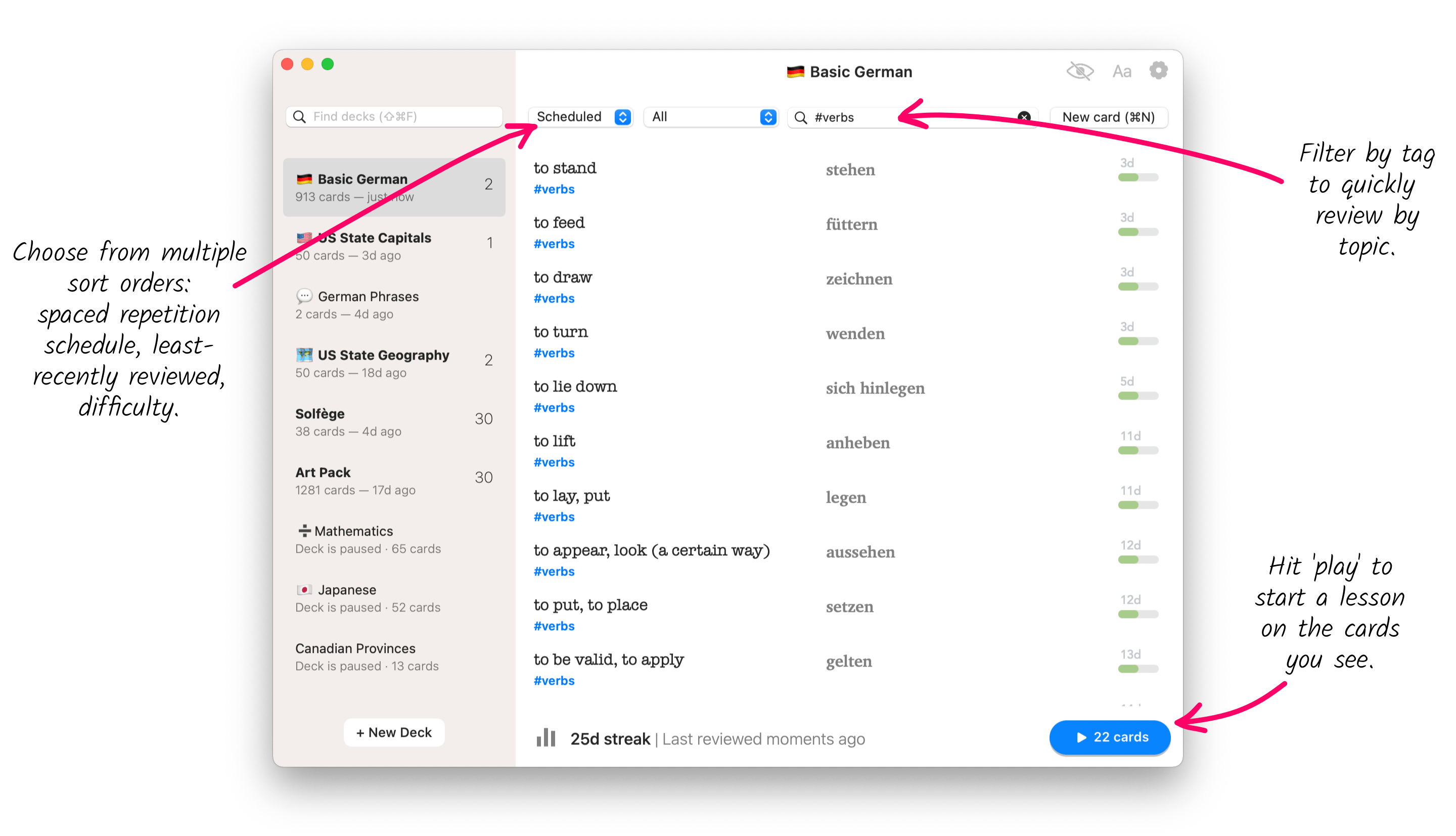 The power of spaced repetition without the complexity
Unlike other similar spaced repetition software, Fresh Cards doesn't require installing plugins or watching lengthy YouTube tutorials to use.
Designed to be easy to use, Fresh Cards works out of the box with built-in features like a detailed stats screen. More features are on the way as well.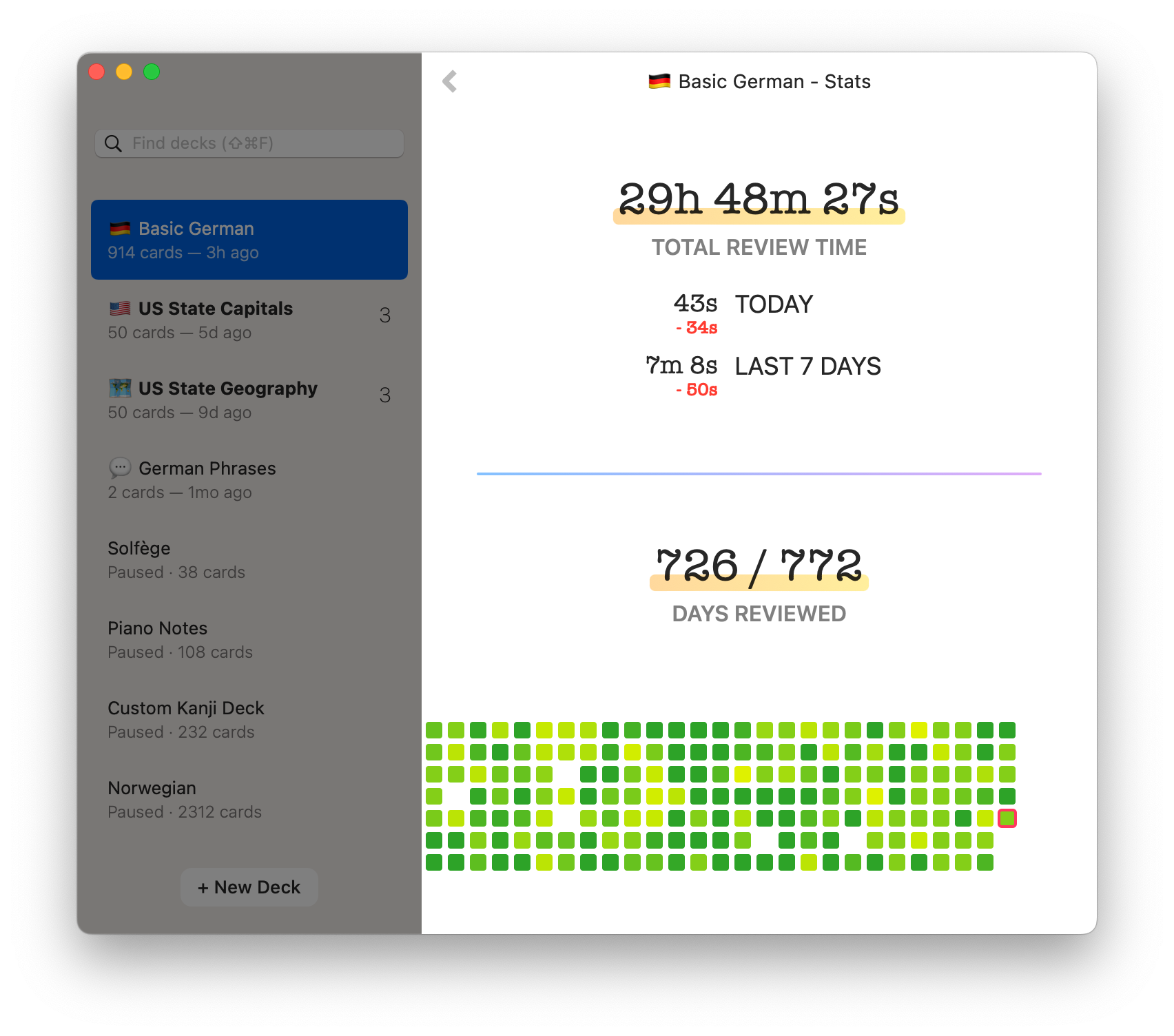 Sync across devices without a subscription.
With a simple pay-once model, Fresh Cards allows you to sync your deck and reviews to iCloud. No subscriptions, no hidden fees.
Create cards on a Mac, then review them on the go using your iPhone.